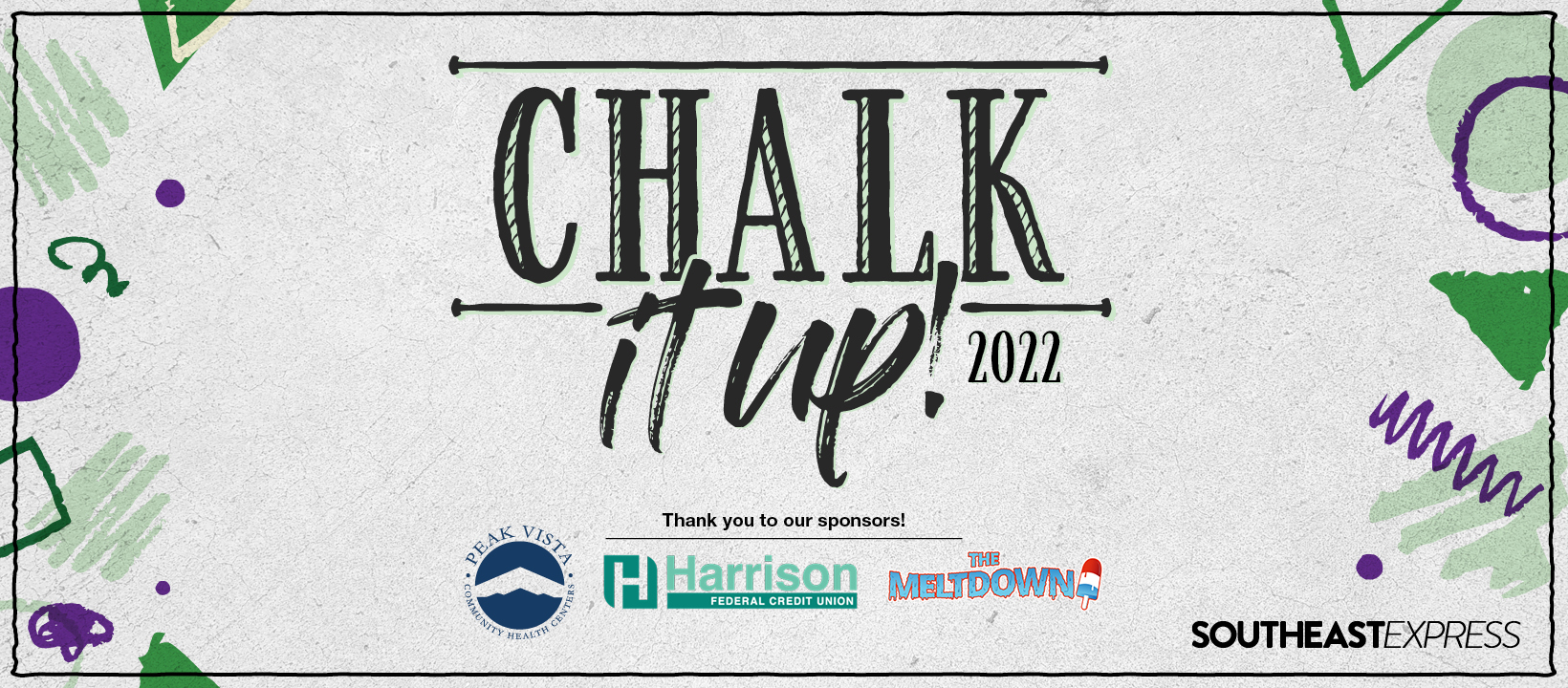 2022 Chalk It Up! Festival
Get ready to draw! Register here to sign up for the art competition during our Chalk It Up! festival on July 9th! Each age group is elligable to win rewards in this family fun competition. Join us from 10:00 to 2:00 to create your masterpiece before the judges announce the winners!
Our theme this year is Jungle! Chalk, paint brush, and bucket will be provided for our partipants to use.
Groups and rewards:
Kindergarten – 4th Grade ⎮ First Prize $25, Second Prize $15, Third Prize $10
5th – 8th Grade ⎮ First Prize $50, Second Prize $30, Third Prize $20
High School ⎮ First Prize $50, Second Prize $30, Third Prize $20
Adult ⎮ First Prize $75, Second Prize $50
Groups ⎮ First Prize $50, Second Prize $30